At Hook Orthodontics, you can expect a professional team that will never take you for granted. Our staff is here to help you and your family get the care you deserve. We are highly trained in our areas of service and attend continuing education courses to stay current with the latest treatment procedures, techniques, and technology. We work as a team to create a warm and caring environment with an emphasis on you, the patient.
We pride ourselves on providing our patients with quality orthodontics in accordance with each patient's individual needs. We believe in excellence in communications and will make every effort to clearly communicate with you throughout treatment, explaining each step as you progress. Every member of our team is here to make your visit something extraordinary.
I take pride in working in an honest and top-notch practice. I enjoy the New York Times' crossword puzzles, reading, and quality time with my granddaughter.
With many years of experience in insurance knowledge, I can help you with any filing questions you may have. My passion is golf, and my dream is to play every day. I also enjoy traveling and spending time with friends and family.
Orthodontist Assistant / Clinical Skills Coordinator
Hello! I have been in the orthodontic field for over 8 years and love what I do. Outside of work I enjoy hanging out with my husband hiking, surfing and reading at the beach. I look forward to meeting you at our office!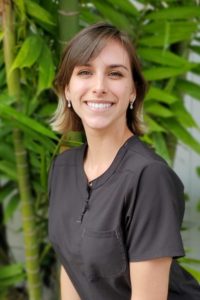 Orthodontist Assistant / Clinical Skills Coordinator
I am a dog mom from NorCal! I love going to the beach, but I'm also an avid movie and series watcher. I am a big game player too, of all sorts. I just love the competition!
Digital Records Coordinator / Orthodontist Assistant
I love providing patients with top-notch care and bringing some happiness to their day. Seeing a patient's end result brings me so much joy. While not at the office I enjoy spending time with my amazing husband and cats.
Orthodontist Assistant / Patient Experience Coordinator
Hi! I started working at Hook Orthodontics last year. I'm excited to get to know you and smile with you. On the weekends I love to go free diving and being outside with my dog and soon-to-be husband.
Orthodontist Assistant / Social Media Coordinator
I am a new team member in the Hook Orthodontics office. I love being with patients and seeing them leave with a smile. Outside of work I enjoy being at the beach with my husband and my French Bulldog Luna!
Contact Hook Orthodontics Office Today
Excellent oral health is a critical factor in overall physical health. If you've been avoiding a trip to the dentist's office because of unpleasant dental experiences in the past, don't wait any longer. Reach out to us today to schedule your appointment or free consultation at any of our three Oahu locations by either visiting us online or calling us at
808.261.4696
. We'll be happy to answer any questions that you may have.